Expert Care, Beautiful Results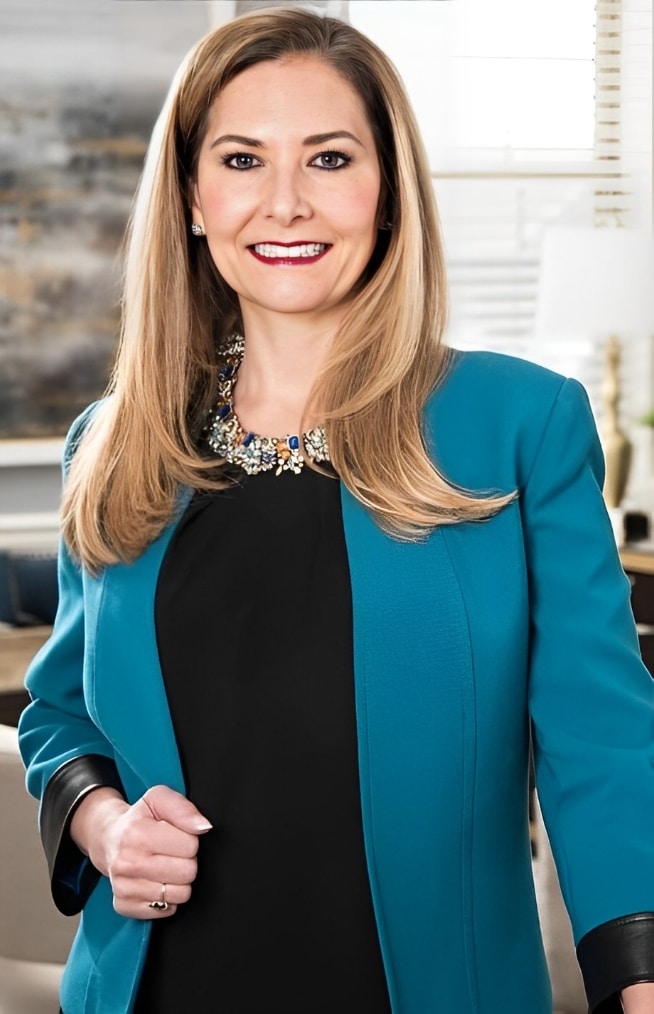 Repeatedly Recognized On Cincinnati's Top Doctor List
Dr. Donna Krummen is a board certified plastic and reconstructive surgeon who has been in solo private practice since 2000. Patients have the benefit of her extensive professional training and experience, as well as her commitment to providing their care in a comfortable environment where safety and privacy are paramount. She is experienced in all areas of plastic, reconstructive and cosmetic surgery.
Dr. Krummen has been recognized by Cincinnati Magazine as one of Cincinnati's "Top Doctors" every year since 2010. The Top Doctor list is compiled from the results of an annual survey of more than 5,000 area physicians who were asked "who would you turn to if you, a family member or a friend needed medical attention.
"I make it my priority to make sure your surgical experience is as seamless as possible. I realize aesthetic surgery is a big decision and I appreciate you placing your trust in me. Together we can achieve beautiful results!""
Cosmetic Surgery In Cincinnati, OH
Patient Comfort And High-Quality Service
Advanced surgical skill, genuine concern for patients and an elegant, comfortable office environment are the distinctive features of Dr. Donna Krummen's plastic and reconstructive surgery practice. With almost 20 years' experience and recognized as a "Top Doctor" by Cincinnati Magazine, Dr. Krummen is experienced in all areas of plastic, cosmetic and reconstructive surgery. She treats all her patients uniquely, determining their personal goals and suggesting treatment options that bring gratifying results.
A wide range of both surgical and non - surgical options and her highly individualized approach assist patients to achieve their desired outcome. Dr. Krummen performs surgery for the face, breast, and body. Some of these procedures include Breast augmentation, Liposuction, Tummy Tuck, Male Breast Reduction, Facelift, Eyelid surgery and many more. If surgery is not the right option for you, our practice also offers a variety of non - surgical treatments such as Botox, Dermal Fillers, Kybella and laser treatments. Call (513) 985 - 0850 to schedule a consultation with Dr. Krummen to learn more about the services we offer.
LATEST BLOG POSTS
What's New?
Appearance can play a significant role in your personal and professional life, and feeling confident in your own skin is essential. While many people focus on facial rejuvenation procedures to ...
READ MORE »

→
What Our Patients Are Saying
Dr. Krummen and her staff are very friendly and accommodating. Dr. Krummen is patient and very approachable. She is easily available to answer questions. She is there for her patients! ...
Dr. Krummen is very experienced, professional, and one of the best face docs in our city...
I have been singing the praises of Dr. Krummen and her staff for a few years now. They are top notch and professional, and their impressive range of cutting edge ...
This Has Been Life Changing For Me - Though it is your career, what you trained many years for, and though it is "what you do every day", the artwork ...
I Am Very Pleased With My Surgery Outcome - Dr. Krummen, thank you for taking such concern and care for me. You're very concerned, caring, thoughtful, and listen to ...
Thank you for taking such great care of me!
Schedule Select Services Online
HAVE A QUESTION? GET IN TOUCH NOW!